RKValidate Software Pvt TUV-SUD ISO 9001 Certification
ISO 9001 Certification: A Testament to RKValidate's Commitment to Quality
RKValidate Software Pvt Ltd proudly announces its ISO 9001 certification from the globally recognized TÜV SÜD. This prestigious certification underscores our unwavering commitment to delivering quality assurance tools that meet international standards of excellence.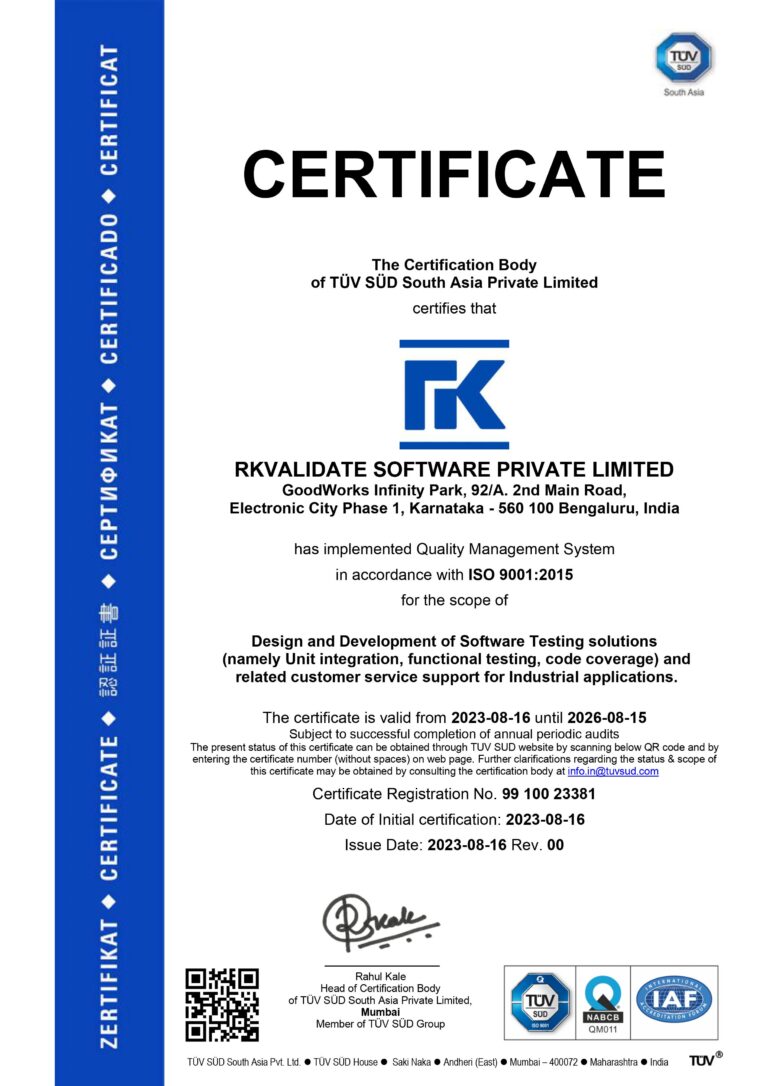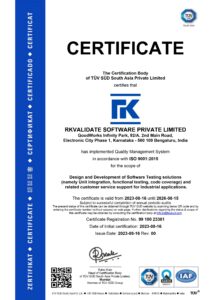 Quality You Can Trust: Our ISO 9001 Journey
Achieving ISO 9001 certification is no small feat. At RKValidate, we have meticulously refined our processes to align with this gold standard for quality management. From developing in-house unit test generation tools to crafting advanced runtime error detection solutions, every product is a testament to our quality-first approach.
How ISO 9001 Benefits Our Customers
With ISO 9001 certification, RKValidate assures clients of consistent and reliable quality in every tool we offer. Our products, including the innovative unit test generation tool, code coverage tool, and runtime error detection tool, are designed to facilitate smoother, more efficient software development cycles for your business.
Customer-Centric Quality Management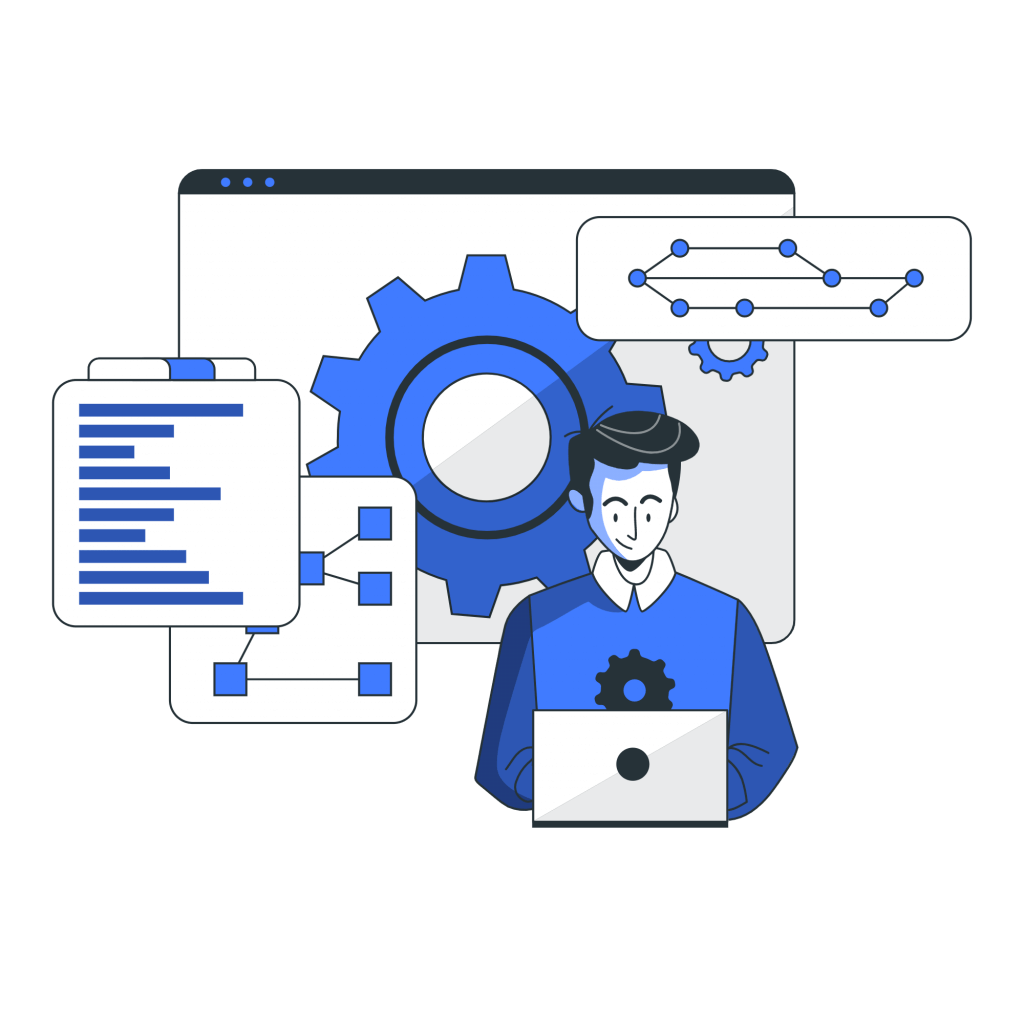 ISO 9001 is not just about product quality; it's about enhancing customer satisfaction. RKValidate engages in continuous improvement initiatives, actively seeking feedback from users to refine and optimize our tools to better meet your evolving needs.
Why Choose RKValidate's ISO 9001 Certified Tools?
Selecting RKValidate's ISO 9001 certified products guarantees you're investing in solutions that are globally recognized for their quality and reliability. Experience reduced downtime, improved efficiency, and unparalleled support with our suite of tools designed to make quality assurance seamless and straightforward.
Discover the RKValidate difference today. Explore our suite of ISO 9001 certified tools designed to empower your software development with unmatched quality assurance